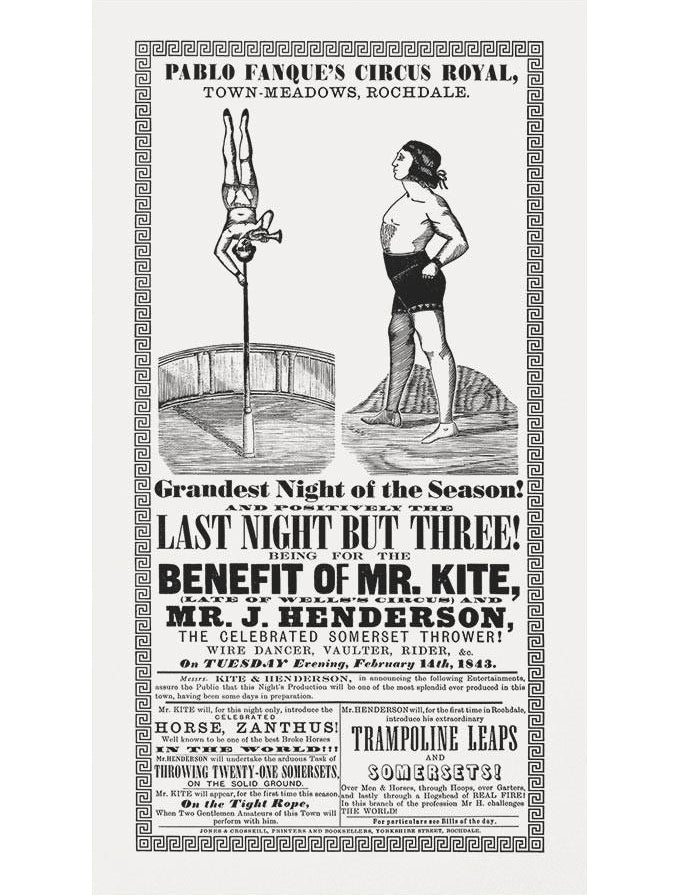 Beatles "Being for the Benefit of Mr. Kite" Print
Out of stock! Selling yours? Please get in contact.
---
Beatles "Being for the Benefit of Mr. Kite" Print*.
A letterpress print, with two wood-engravings on 225gsm Zerkall 902 Rough archival-quality paper. A limited edition of 1967.
SIZE: 27.3 x 49.4 cm
*John Lennon purchased the original victorian poster from an antiques shop in the mid 1960's and hung it in his studio. He and Paul McCartney drew inspiration from the ephemera, taking most of the song's lyrics direct form the 19th century circus poster. Being for the benefit of Mr. Kite was born. The song featured on The Beatles' 1967 album Sgt. Pepper's Lonely Hearts Club Band.
Having been unable to acquire the original, Peter Dean the creator and huge Beatles fan, set out on a journey to recreate the poster. Combining the skills of print maker Graham Bignell, utilising his victorian letterpress collection and two wood engravings from the renowned engraver Andy English the traditional printing techniques of 1843 were painstakingly pulled together.
With a little help from his friends success was achieved. A true labour of love. The size of the edtion matches the year the song was released. The perfect gift for any Beatles fan.
---
Share this Product